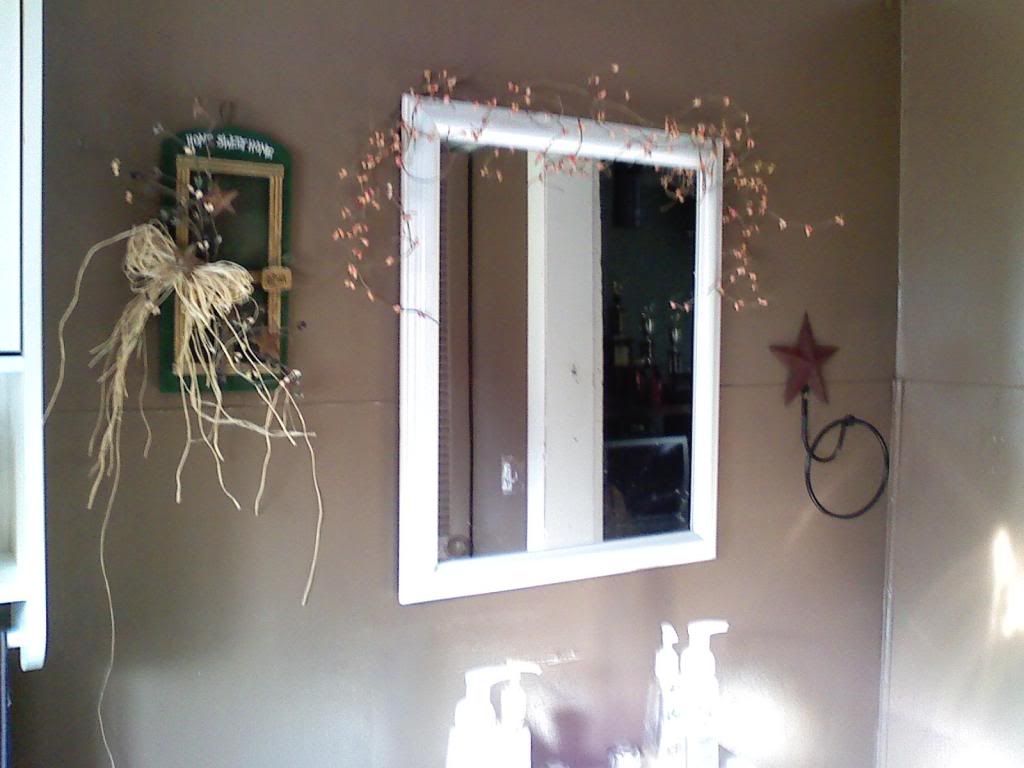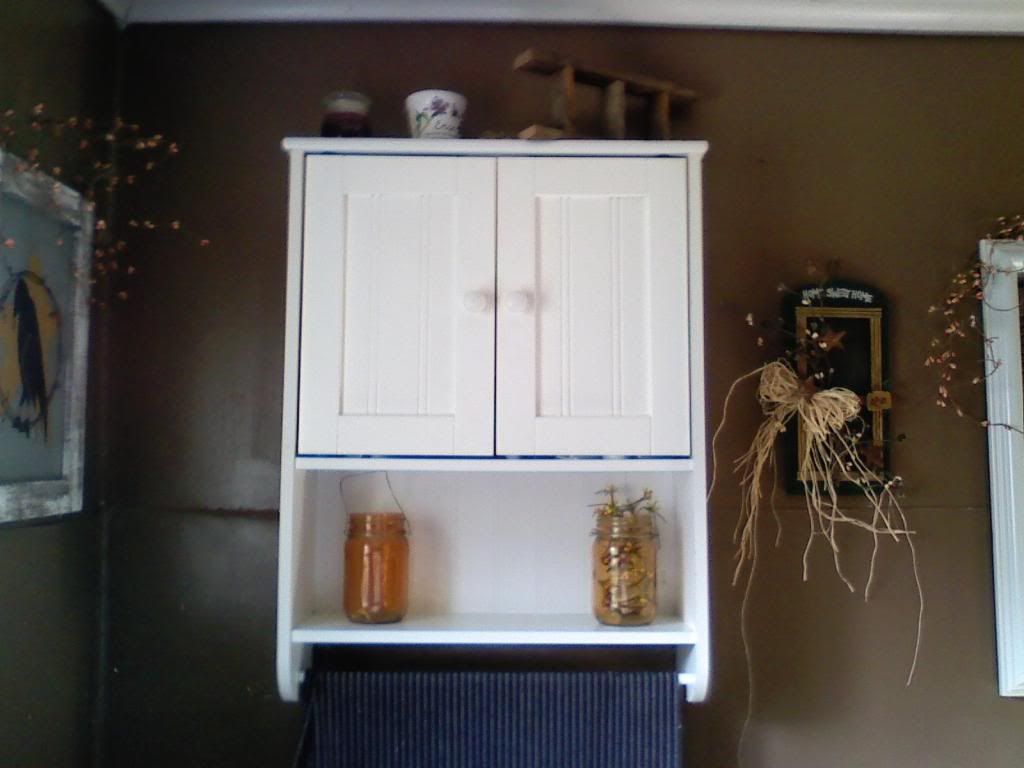 Nothing much going on here today, but thought I would share a few pics of my bathroom now that its painted.
I went from bright white walls to a creamy, hot chocolate color. Its very warm and has cozy feel, which I was wanting. We tend to spend lots of time in there in the winter taking nice long hot baths.
I made the curtains, which were not what I planned, but I fell in love with the pattern as soon as I seen it, plus, the window is small so when I want I can change it up a bit for a small amount of money and work, like for the holidays or spring/summer, Ill probably go with something more light and airy. Also, the pic beside the curtain a friend made for me, its a crow painted on glass, love it.
The cute thing on the wall beside the mirror is a screen door mom found at the flea market. It has pip berrys and a welcome sign on it. I want it to be my real screen door.
The start towel holder my mother in law got me for Christmas last year. There is also a matching toilet paper holder that isnt shown, I dont think.
The colored mason jars I found a few years back at the dollar store on clearance, I dont think I have much over a dollar in both of them.
Luckily, my husband likes the color so we are planning on going with the same color in the LR.
So, what do you think of our bath? It is, for the most part, done..but Im always making changes and moving things from room to room.